Welcome to the home of the North Carolina High School Sand Volleyball Association (NCHSSVA). We are a 501c(3) non-profit organization that supports the establishment of North Carolina High School Beach Volleyball clubs. The organization is setup with reps that lead organizational efforts across the state. The state is currently divided into 6 conferences:
Eastern NC
Triad Area – Winston-Salem, Greensboro, High Point, Burlington
Durham/Chapel Hill Area
Wake County (Raleigh)
Western NC/Charlotte Area
Wilmington area
GET READY FOR 2018: Learn more about how to get a NC High School Beach Volleyball club established at your school for the 2017-2018 academic year by visiting the Join page
Background about the NCHSSVA can be found via the About Us link.
With sand volleyball growing in popularity among juniors and now an NCAA championship sport for women at DI, DII, and DII levels, opportunities to get involved in the sport for both girls and boys are more than ever. We encourage high school students, both with and without volleyball experience to give the sport a try. Due to the 2 on 2 nature of the sport, participants get to quickly learn and improve all volleyball-related skills.
2017 NC High School Playoff Champs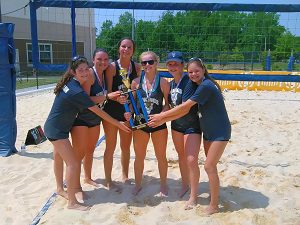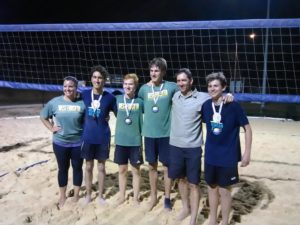 2016 NC High School Playoff Champs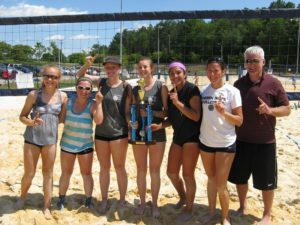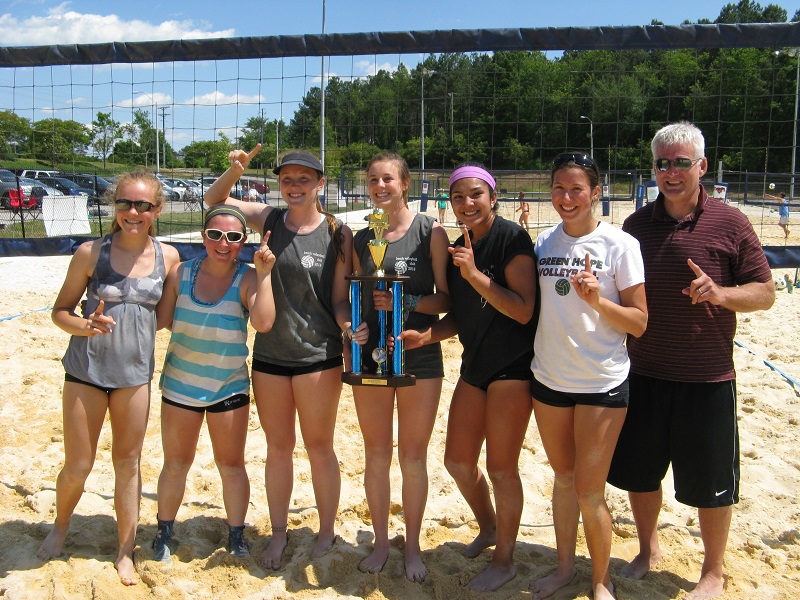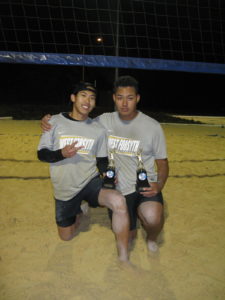 2015 NC High School Playoff Champs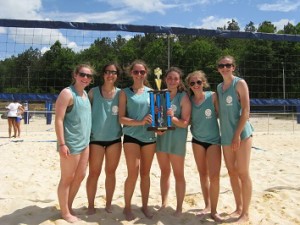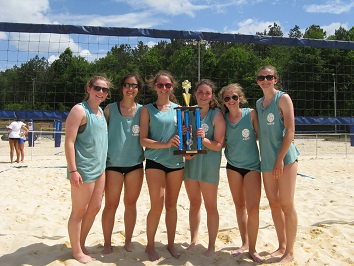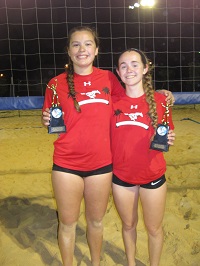 2014 NC High School Playoff Champs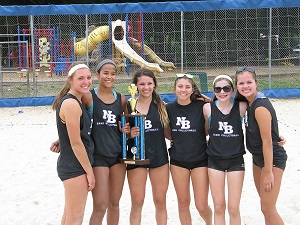 2013 NC High School Playoff Champs – Inaugural Year!